Schwarzwald-Lodge
In may we will present you our new Schwarzwald-Lodges for rent.
"Blackforest in romance"
Animation 2016
New entertainment for childrens on our campsite during the summer
Free WiFi *
* Our guests get one hour free wifi daily for all their devices.
Camping2be Award 2015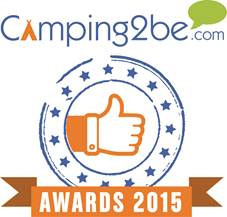 Municipal outdoor swimming pool
The municipal outdoor swimming pool has been lavishly renovated and is available to our campers free of charge.
Bungalow
Our bungalow is newly renovated.